Not enough people are talking about TrillerTV. Stars like DJ Khaled, JLo, 2Chainz, and The D'Amelios all have shows that have launched on the app. Here's why you should care.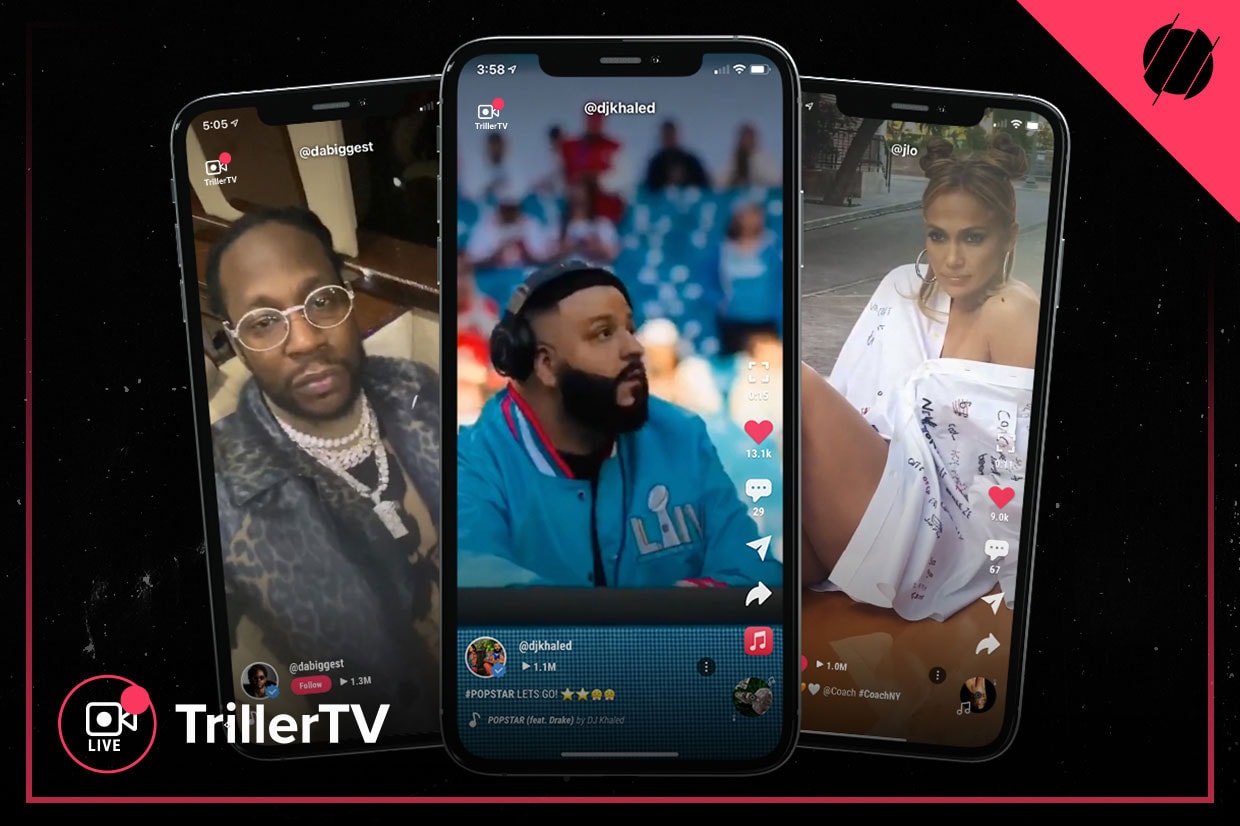 What's Triller?
Launched in 2015, Triller is a social media and video editing app. It is owned by Proxima Media and led by President and CEO Mike Lu.
Triller allows users to create music or social videos for their audiences. It has become widely popular among Gen Z, but is also often used by younger millennials.
So far Triller has attracted several celebrity users like popstars The Weeknd and Post Malone. Famous Tik Tokers like Dixie D'Amelio and Charli D'Amelio are also using the app as well as burgeoning artists like Morray.
Triller vs. TikTok
Further, Triller is the main competitor to TikTok. One of the biggest differences between Triller and TikTok is that Triller doesn't allow for manual in-app editing. Instead, it uses artificial intelligence (AI) to do so automatically.
However, compared to TikTok's time constraints, Triller does allow for more flexibility. When creating music videos, users can add up to 1 minute of music.
Triller's Original Content
Triller got some buzz late last year for hosting the boxing debut of YouTuber Jake Paul and former NBA player Nate Robinson. It will be hosting yet another match starring Paul on April 17th.
However, Triller's content expansion doesn't stop there. On February 11th, Triller announced the impending launch of TrillerTV. In their official announcement, they stated there would be 40 original shows available for fans to enjoy.
Now, if you're an independent music creator, you might not find this all that applicable or exciting, but you should. Let's discuss.
What's TrillerTV?
TrillerTV is Triller's latest endeavor. Having just launched on February 18th, TrillerTV provides fans with original content on a weekly basis. This comes in the form of 30-minute live shows.
Viewers can comment, like, and tip while viewing, but they can't screen record. If you end up missing the live show you can always catch it again on the Daily Replay which begins at 7:15 PM PST.
Here's a quick clip on how to watch shows on the app and keep up with programming:
According to Hype Beast:
Notable live shows from TrillerTV's lineup include: Jennifer Lopez In the Morning, which offers an inside look into the business and music mogul's morning routine, while DJ Khaled in Da House invites fans to experience the hilarity, warmth and soul of his family and lastly, 2Chainz breaks down his workout routine in Let's Do It.

Hype Beast
Since the launch, the official Triller Twitter account has been sure to live-tweet during each premiere.
What's in It for You?
A few Tech Tuesdays ago, we discussed why it's crucial for any independent music creator to take advantage of TikTok and Instagram Reels. For very similar reasons, it's important for you to utilize Triller.
When working towards building a fanbase and gaining exposure, discoverability is key. Depending on the quality and consistency of the content, apps like Triller help indie talent reach new eyes and ears.
Even though TikTok and Instagram are more popular, Triller is less saturated. Because of this, it can be easier for users with smaller followings to break through. Still, celebrities and influencers who previously built followings elsewhere are the greatest forces on the app.
Will 2021 be the year of homegrown Triller stars? And could one of them be you?
Triller Goes Public
It should also be noted that, reportedly, Triller is on the verge of going public. Its valuation of $1.25 billion is evidence of the company showing bonafide promise.
Moreover, Triller has raised over $100 million in funding from various investors, as it boasts a userbase of over 50 million monthly active users.
So What's Next?
It's uncertain whether TrillerTV will eventually seek to compete with streaming giants like Netflix and Hulu.
Nonetheless, based on the success of live video content, it's quite possible they could venture into other areas. This could include video formats like miniseries and short films.
In 2020, Triller live-streamed their first curated music festival, Trillerfest, which was the largest virtual music festival ever. Hopefully they will bring the event back again in 2021.
Triller could also eventually compete with Twitch if it ever decides to implement other live-streaming content and virtual performances more regularly.
Truly, the possibilities are endless, and in turn, so are the opportunities. Triller had a lot of notable moments in 2020. Perhaps you could be a part of one of them in 2021.
Want to know more about all things music tech? Be sure to tap in with us in our Bounce House club on Clubhouse and follow us on Twitter to stay in the loop. See you next Tech Tuesday!