Ownership is Everything
In 1963 Sam Cooke negotiated a new record deal. As a result he owned his own record label, music publishing company and management firm. After that the major label he had been working with became his distributor, a revolution at the time.
We can all learn a lot from the story of Sam Cooke, because his journey shaped the future of the modern music industry.
Sam Cooke's Musical Beginnings
Samuel Cook, aka "Sam Cooke," was born January 22, 1931 in Clarksdale, Mississippi. In the 1950s Cooke had rose to fame as a member of a gospel group called the "Soul Stirrers". Cooke then turned his attention toward pop music, and ultimately helped create the blueprint for independent creatives today.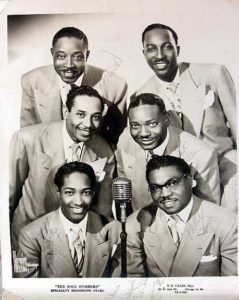 Sam Cooke Controlled His Destiny
In March 1963, Sam Cooke met a man named Alan Klein while performing at the State Theater in Philadelphia. After hearing great things about him from a former, client Sam decided to speak with Klein about his label issues.
Cooke and Klein's meeting on this night would change both of their lives; Cook would become the first black artist to own a record label, publishing company and management firm. The Following quote is from ABKCO Music & Records, Inc. website's profile on Same Cooke:
In 1963, J.W. and Sam appointed Allen Klein to manage SAR, Kags and all of the related companies; at the same time, Allen became Sam's manager. On September 1st that year, Sam signed a new agreement whereby all of his RCA business would pass through Sam's record label, Tracey Records. RCA was now merely Tracey Records' distributor. This new deal guaranteed Sam a minimum advance of half a million dollars over three years and established Sam's complete ownership of his work. Everything he did from this point on would be by his own design and direction, and even RCA's distribution rights of the Tracey material was limited to 30 years from the term of the agreement.

ABKCO Music & Records, Inc.
Sam Cooke was Forward Thinking
4 years before he met Allen Klein he formed the companies that would take ownership of his catalog. Klein helped him facilitate the deal with RCA but Sam always had the vision.
Sam saw that many artists had terrible deals with labels., and even had trouble with his own label. As a result he learned to see the bigger picture.
Sam Cooke's Honesty
Ownership and good marketing are important, but that doesn't mean anything if your music doesn't connect with the fans. We can also learn from Sam to use our own life events to write songs that resonate with listeners.
Cooke recorded his magnum opus in January 1964, less than a year before his death. In "A Change Is Gonna Come" Cooke relayed the pain he felt from being denied access to a Holiday Inn in Shreveport, LA.
It was an incident in which the singer, his wife, and his band mates were denied accommodations at a Holiday Inn in Shreveport, Louisiana — Cooke, incensed, was arrested for disturbing the peace — that compelled him to compose his song.

Medium
After Cooke died the song grew to become a staple in the community, gaining great success because the story was authentic. The honesty in his music resonated with fans and ultimately made him immortal.
Takeaways
You may have heard the infamous saying "I just need a label bro and I'm going to blow."
But if you are able to "blow" without signing ownership to a label you control your own destiny. The money you end up keeping can be very rewarding.
Artists and producers now have the ability to do everything Sam did with their phone and computer. Sam Cooke's situation is very different from the average independent artist of today, but study it and learn from it.
Be authentic, own your situation and be brave in all your endeavors.
For more music and culture news and articles please check here.